Our Irrigation Division has provided an automated irrigation system to the site office at Sunfield, an exceptional Winton residential development in Papakura
The Irrigation System
A car-less, solar-powered neighbourhood of the future, Sunfield is situated between the outward urban sprawls of two Auckland suburbs, Takanini and Papakura. The Plant People's Irrigation Division was tasked to design, supply and install an irrigation system for Sunfield Developments' site office.
The irrigation system consists of components for lawn and garden irrigation. Pop-up sprinklers embedded into the lawn keeps the grass green year-round. Meanwhile, a dripline waters the garden beds and enables the shrubs and flowers to flourish despite the long, dry summer heat.
A Challenge Unearthed & Overcome
Partway through this irrigation project, we discovered that the water source had reduced in flow and pressure from when it was first measured. The degree of this reduction meant that the water source was no longer able to adequately support the size and scope of the irrigation design.
Installing a Promax 5000L Slimline Tank along with a Davey XJ70T pump solved the issue. This restored the water flow and pressure to that which the irrigation system required to perform at its peak. To capture and store as much rainwater as possible, the site office's downpipes were plumbed into the tank while the original water supply also fed the slimline water tank. At only 910mm wide and 3,000mm long, this Promax Slimline Water Tank fits seamlessly onto the site and blends as discreetly as possible into the surroundings.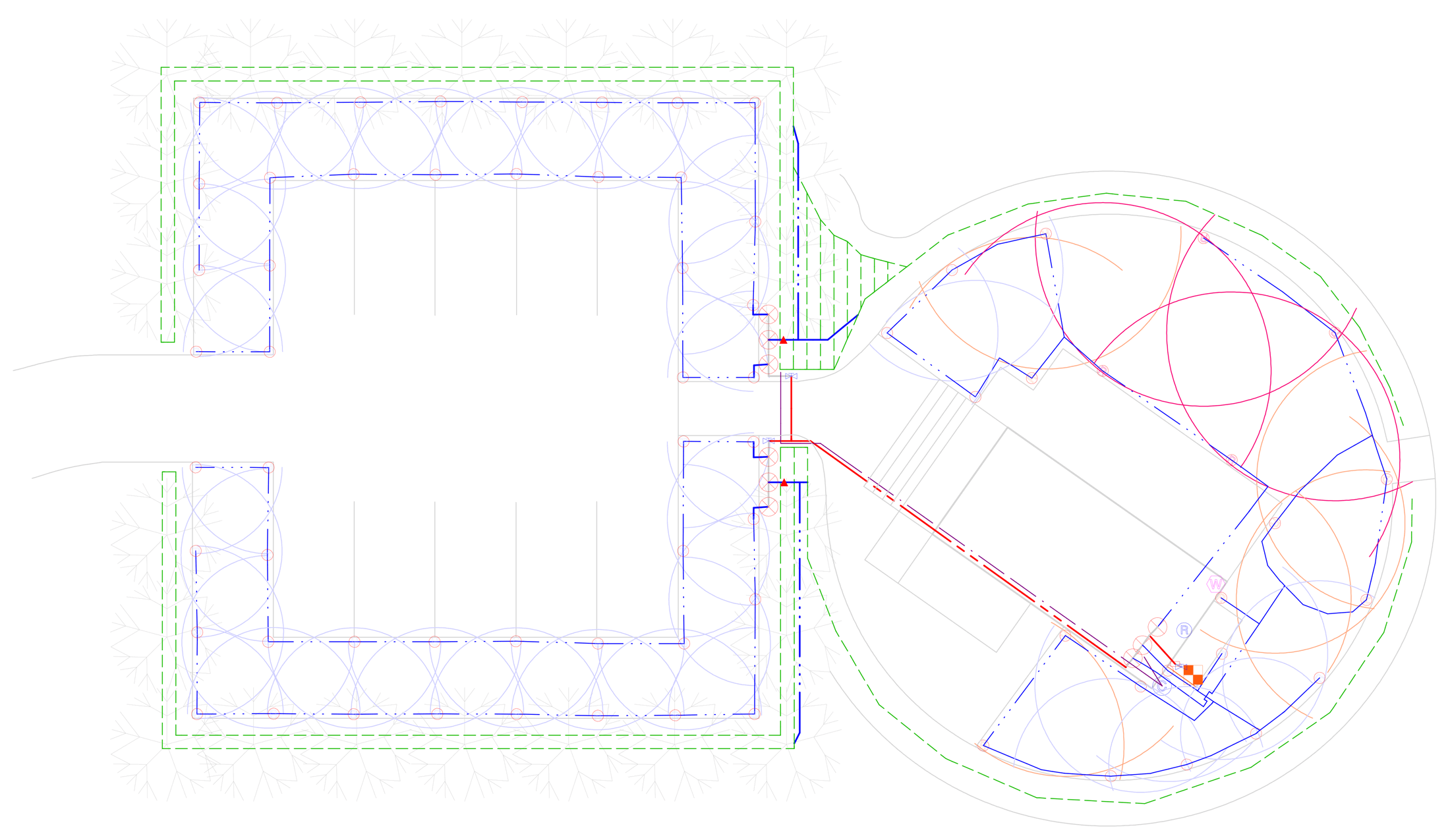 Irrigation Automation
We chose the RainBird ESP 12 Station Controller to provide irrigation automation. This automated irrigation system opens and closes nine RainBird DV solenoid valves to water the lawns and gardens. The clever RainBird WR2-RC wireless rain switch prevents the system from operating after periods of rainfall.
RainBird RVAN rotary nozzles are the sprinkler head of choice for the lawns on this project. Their larger droplet size gives the sprinkler head a superior wind-fighting ability. This attribute is particularly desirable at the Sunfield site office due to its exposed position.
RainBird offers premium irrigation componentry; befitting for the world-leading development project at Sunfield.
Sunfield: Tomorrow's Town Today
A Winton development, Sunfield will deliver a radical approach to living, never before seen in New Zealand. Featuring far fewer roads and entirely solar-powered, the result is more affordable homes. The Sunbus, an autonomous electric bus, will stop at scheduled stops on the Sunloop and can be hailed on-demand via an app on your phone. No resident will need to walk further than 250m to get home from the Sunfield loop. Winton is building tomorrow's town today.
For automated irrigation systems of the highest quality, contact The Plant People