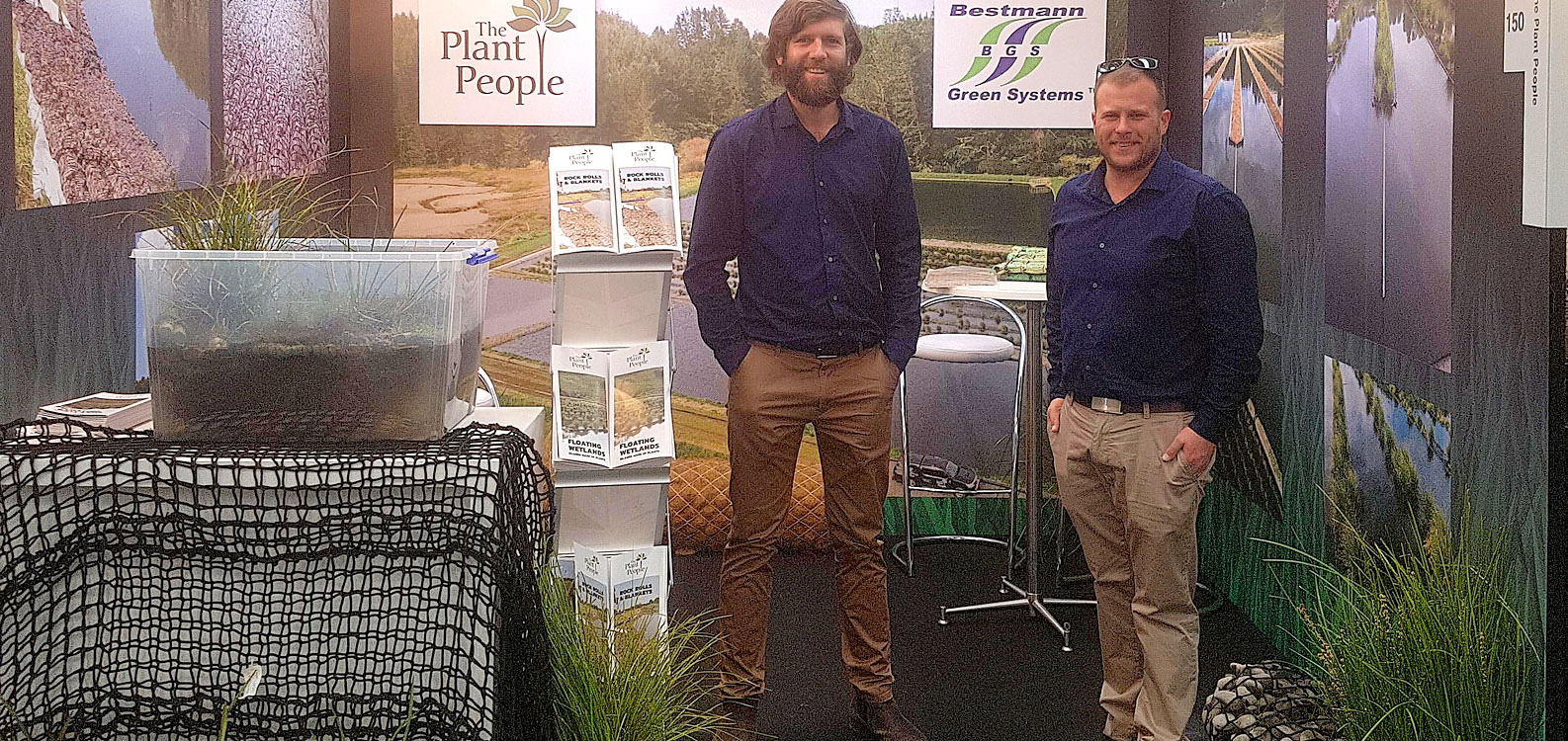 This event was attended by 1500 industry professionals, local councils, scientists, and students from across New Zealand and overseas. The boys had a great time interacting with people on the fringe of the traditional Landscaping industry, and presented the selected BGS products – Floating Wetland Technologies and Rock Rolls and Blankets.
The three-day expo was topped off with The Plant People winning 'Best Exhibition Stand (Single)', a nice reward for all the lead up work put into our expo stand and organising sample products.
If you have interest in these or any other products from the Bestmann Green Systems catalogue, please download the PDF brochures or contact craig@theplantpeople.co.nz or ring our toll free 0800 843 775.
Download the Brochures