Irrigation Design, Installation & Servicing
Plants and Water – One Doesn't Grow Without The Other
Plants need water to grow, so what better way to ensure their growth than to have an irrigation system. The Plant People's Commercial Irrigation Division is an expert in their field. Our team has the knowledge and capability to assist with just about any commercial irrigation design, supply, installation, repairs or servicing requirement that you might have.
We have extensive knowledge of the three leading brands of irrigation components available in New Zealand: Hunter, Toro, and Rain Bird. Our staff have years of experience in designing, installing, and servicing these irrigation systems and many others. We have an extensive network of trusted suppliers and contractors that we can call upon to service any of your irrigation needs.
Irrigation Design, Supply, Installation & Servicing
Landscape Irrigation: 

Commercial, Lifestyle Blocks & Large Residential

Nursery Irrigation
Sports Turf Irrigation
Horticultural Irrigation: A

vocados, Blueberries, Kiwifruit, Frost Mitigation, etc

Irrigation Pumping and Filtration Systems

(including UV water treatment)

Water Tanks (Rainwater Harvesting)
Dust Suppression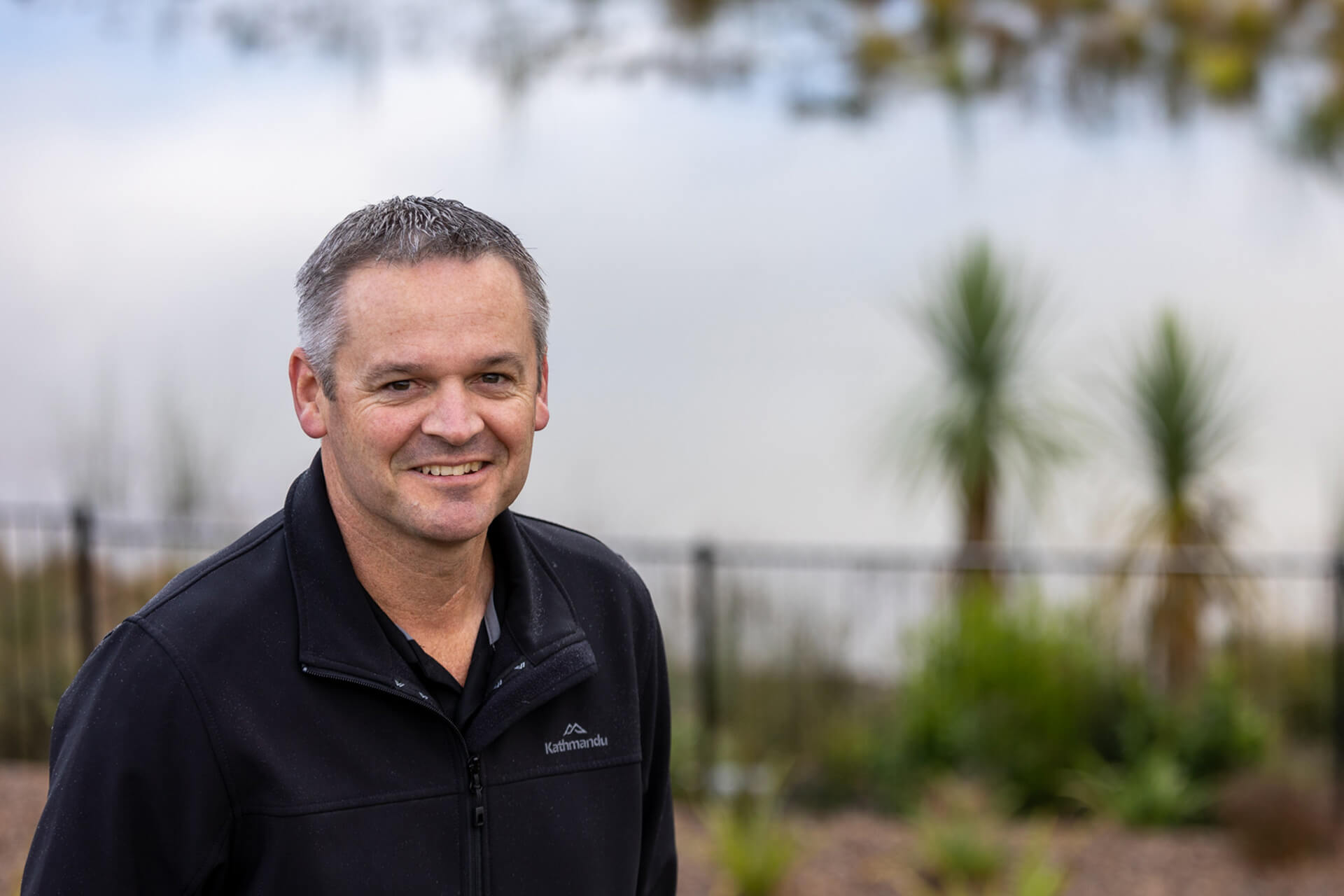 Damien Walsh
Irrigation Consultant & Division Manager
After qualifying through Unitec with a Diploma in Landscape Technology in 1994, I joined The Plant People as a landscaper quickly becoming team leader for the landscape division. Between this time and 2002, I worked for 3 different landscape companies learning different parts of the trade before embarking out with my own landscape business for 5 years. Highlights during this time were being the Construction Manager for the Grand Marquee at The Ellerslie Flower Show, Auckland and the 100% New Zealand Garden at the Chelsea Flower Show, England where we won a Silver Gilt Award.
In 2007 I started my irrigation career, working for Water Dynamics. I have since worked for Parkland Products and Advanced Irrigation Systems. This has given me knowledge of all the major brands of irrigation in the New Zealand market and the design skills to cover almost every aspect of irrigation.
I am now back with The Plant People where it all began, as their Irrigation Division Manager.
For fun, I like to get out riding my bike (a little on the road, but mostly mountain biking), playing golf and indoor netball. I have a "modern'' combined family with my partner and me. We have 5 children and 1 grandson between us. This certainly keeps us on our toes but it is worth every minute of it.