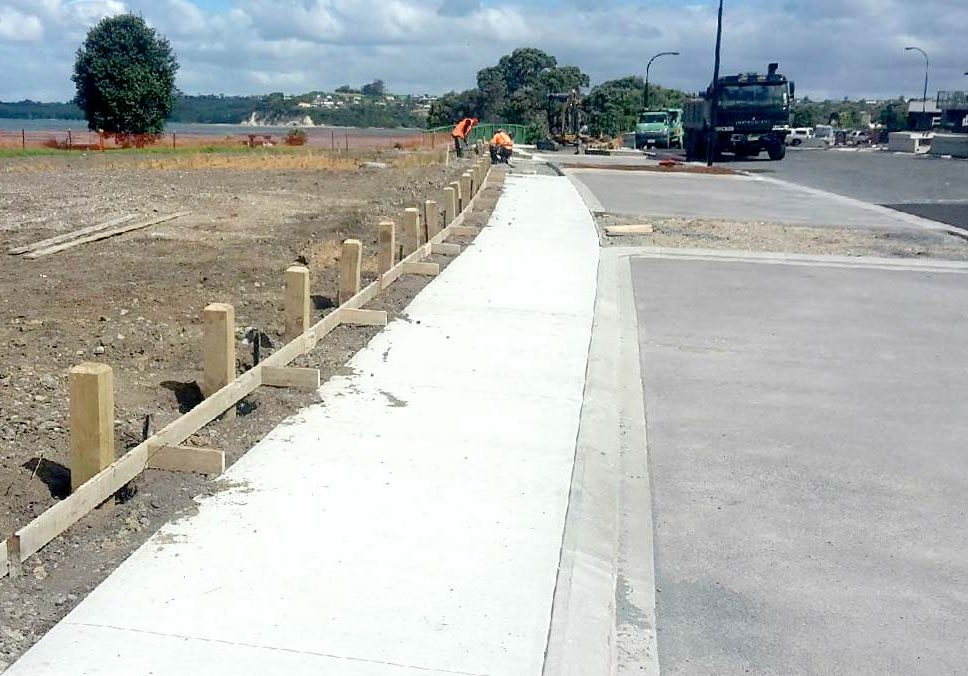 Kawau Waters, Snells Beach
Our civil construction team has been busy building footpaths and developing the stormwater pond, including a boardwalk across the pond at Kawau Waters residential development.
Recently the team has been installing the footpath that local residents will be using to view the newly created stormwater pond. The wooden posts being installed in the pictures are the footpath bollards. The stormwater pond has already been plantedwith a variety of wetland species. The team has been busy boring the holes for the boardwalk across the pond.
Keep your eyes open for future updates on the Kawau Water project.
If you are interested in a career in landscape construction, please send a cover letter and CV to Grant@theplantpeople.co.nz.