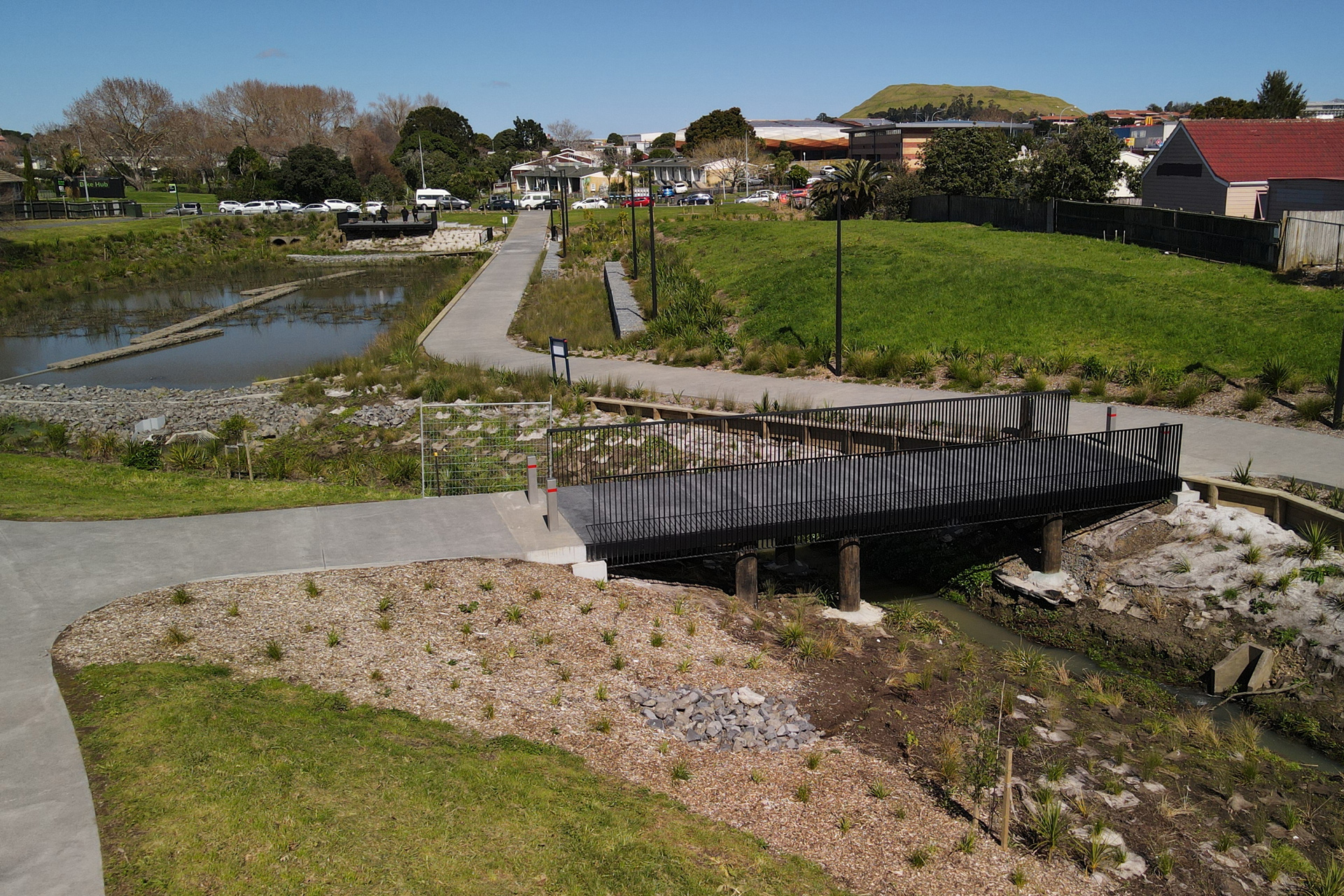 Our Landscape Construction division has completed hard landscaping for Taniwha Reserve, Glen Innes.
Landscaping for Taniwha Reserve
The Plant People have completed this high-end hardscaping project to allow the stormwater network to cope more efficiently with heavy rainfall as more housing is being developed in the area and improve the water quality of Ōmaru Creek. Creating an urban wetland to connect the community to the natural environment.
We've constructed concrete gabion basket rock walls and installed street furniture to create an inviting atmosphere for visitors. We've built two bridges and a wetland divider wall. Plus, we completed construction on our impressive viewing platform with bollards alongside signage that tells you about what's going where in this beautiful parkland area. Come along and see for yourself.
The project to revitalize Ōmaru Creek and construct a new wetland has been a great success. The hard work paid off especially given how important it is for the environment. The wetland and native planting not only add to the amenity of this park for public enjoyment but also play a vital role in actively improving water quality by filtering out pollutants. This helps reduce potential flooding along Ōmaru Creek as it works hard at keeping its namesake clean.
About Taniwha Reserve
Taniwha Reserve is more than just an essential greenspace in the heart of Glen Innes, it's also a key link between two major areas for development. The reserve delineates the bustling GI town centre from rapidly intensifying residential developments to Hobson Bay on one side and Tāmaki River on the other.