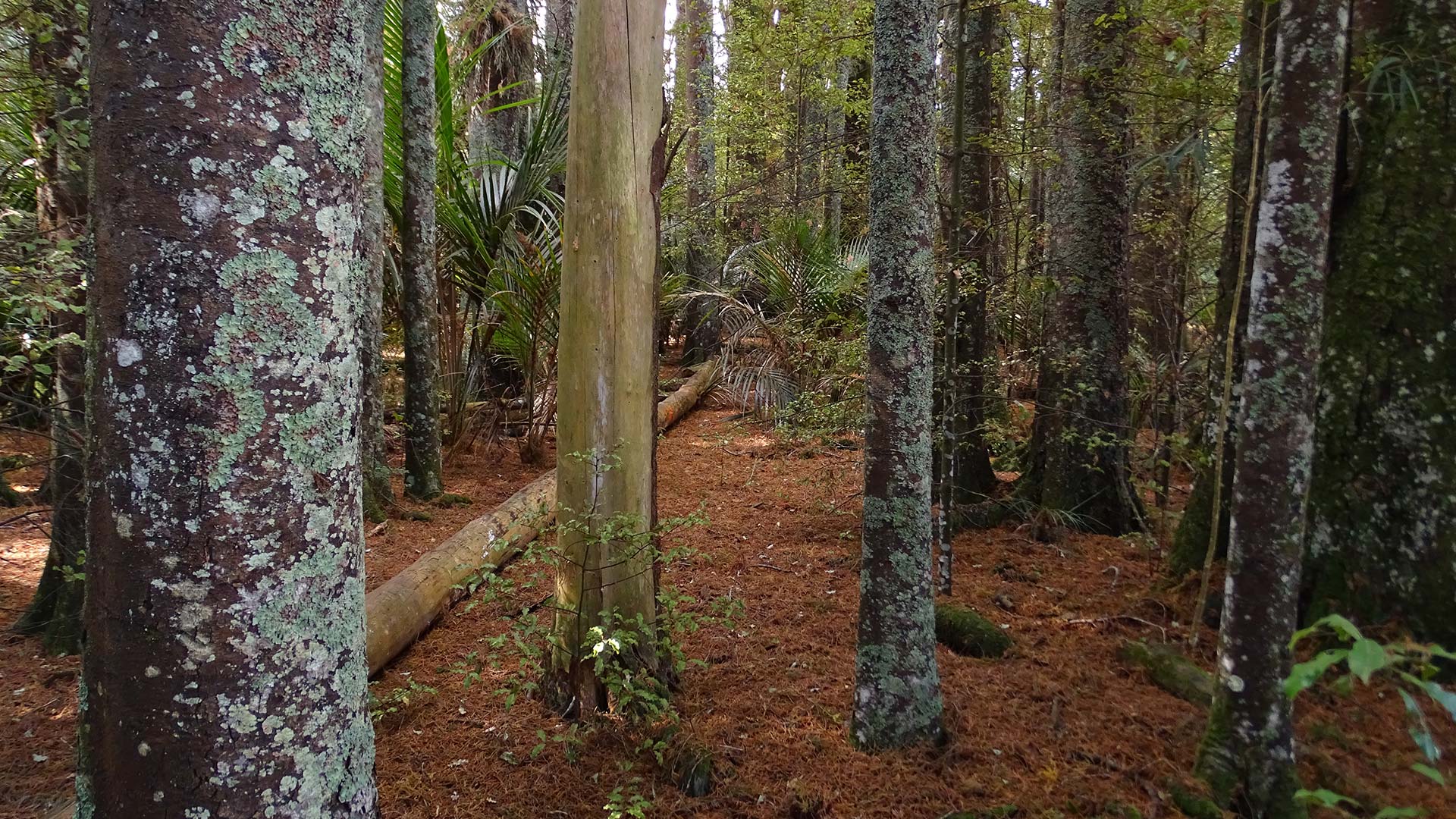 Our Construction Division is in Waharau to help prevent the spread of Phytophthora agathidicida, a devastating kauri killer
Installing the Water Treatment System
Contracted by Auckland Council, The Plant People Ltd has installed a Vehicle Wash Station to help prevent the spread of kauri dieback disease at Waharau Regional Park. Located adjacent to the Firth of Thames and just north of Kaiawa, Waharau Regional Park climbs westward into the Hunua Ranges.
The Plant People supplied and installed two 10,000 litre RX Plastics storage tanks to provide the water treatment system with the ability to catch and store a renewable source of local rainwater.
The water treatment system included a Davey XP45T pump and a Microlene UV Water Disinfection System consisting of two cartridge pre-filters and a UV57 disinfection unit. We've housed this system in a small shed on a concrete base. Providing clean, disinfected water to the nearby wash station is critical in the battle against Kauri Dieback disease.
Our Construction Division completed the construction work for the wash station itself.
Combating Kauri Dieback
Kauri is one of the world's longest-living trees, with a lifespan that can traverse a millennium. When mature, kauri stands at heights exceeding 50m is a cornerstone of indigenous forests. Kauri creates an ecosystem for many plants and animals that thrive under the guardianship of these giants of our North Island forests.
Despite their grand size, kauri is perilously under attack by a microscopic pathogen, Phytophthora agathidicida, that causes kauri dieback disease. Kauri dieback disease can be spread in just a pinhead-sized clump of soil and threatens the extinction of this iconic New Zealand tree species. Northern forests without kauri would be ecologically devastating. That's why the Kauri Dieback Programme from Tiakina Kauri is so important.
There is no cure for kauri dieback disease. However, with a commitment to cleanliness, its spread is mitigated. If you've visited a walking track through native bush where Kauri resides, such as Auckland's Waitakere or Hunua ranges, you will have experienced the Kauri Dieback Programme in action. Before entering the bush, you will need to brush off any soil or dirt from your shoes and spray disinfectant (Sterigene) onto your footwear.
Maintenance vehicles entering the forest need to clean their feet (wheels!), too. We designed this water treatment system to produce sterilised water for use in the wheel wash spray system.
The Plant People is proud to be part of the ongoing solution to combating kauri dieback at Waharau Regional Park.
Contact The Plant People