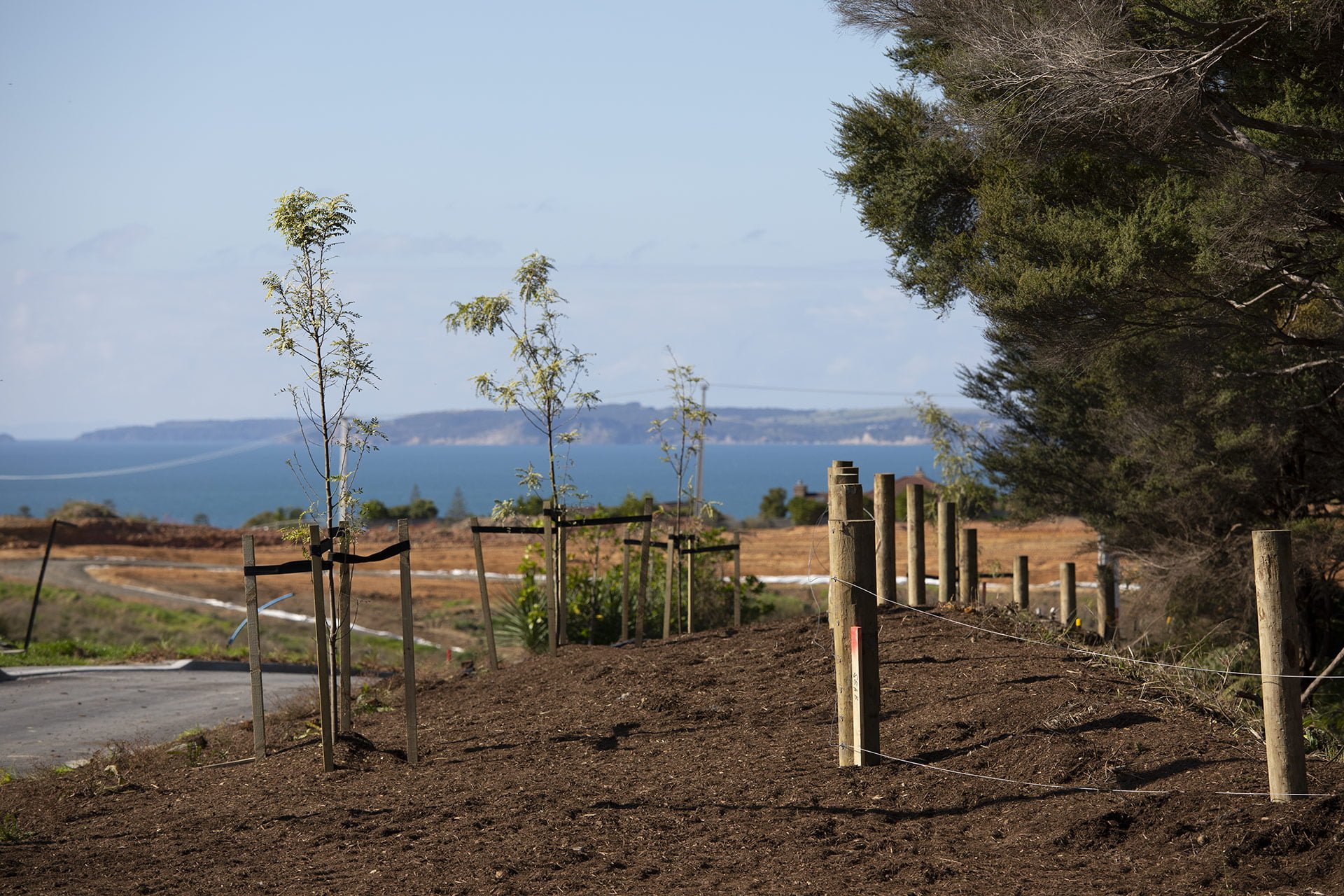 Sunny Heights: Ecological restoration and streetscaping services for Orewa residential development.
Dempsey Wood has contracted two divisions from The Plant People to contribute environmental and landscaping services towards Stage 1 of the Sunny Heights development.
Peaking at 250 sunshine hours during the summer months, and sitting comfortably above the nationwide average, Orewa is truly one of New Zealand's hotspots for great beach-going weather. Nestled on the hillside just inland from the main Orewa township, you'll find the aptly named new development of Sunny Heights.
A mixed density residential development under construction by Dempsey Wood, Sunny Heights will introduce 570 new homes to help alleviate Auckland's insatiable demand for housing.