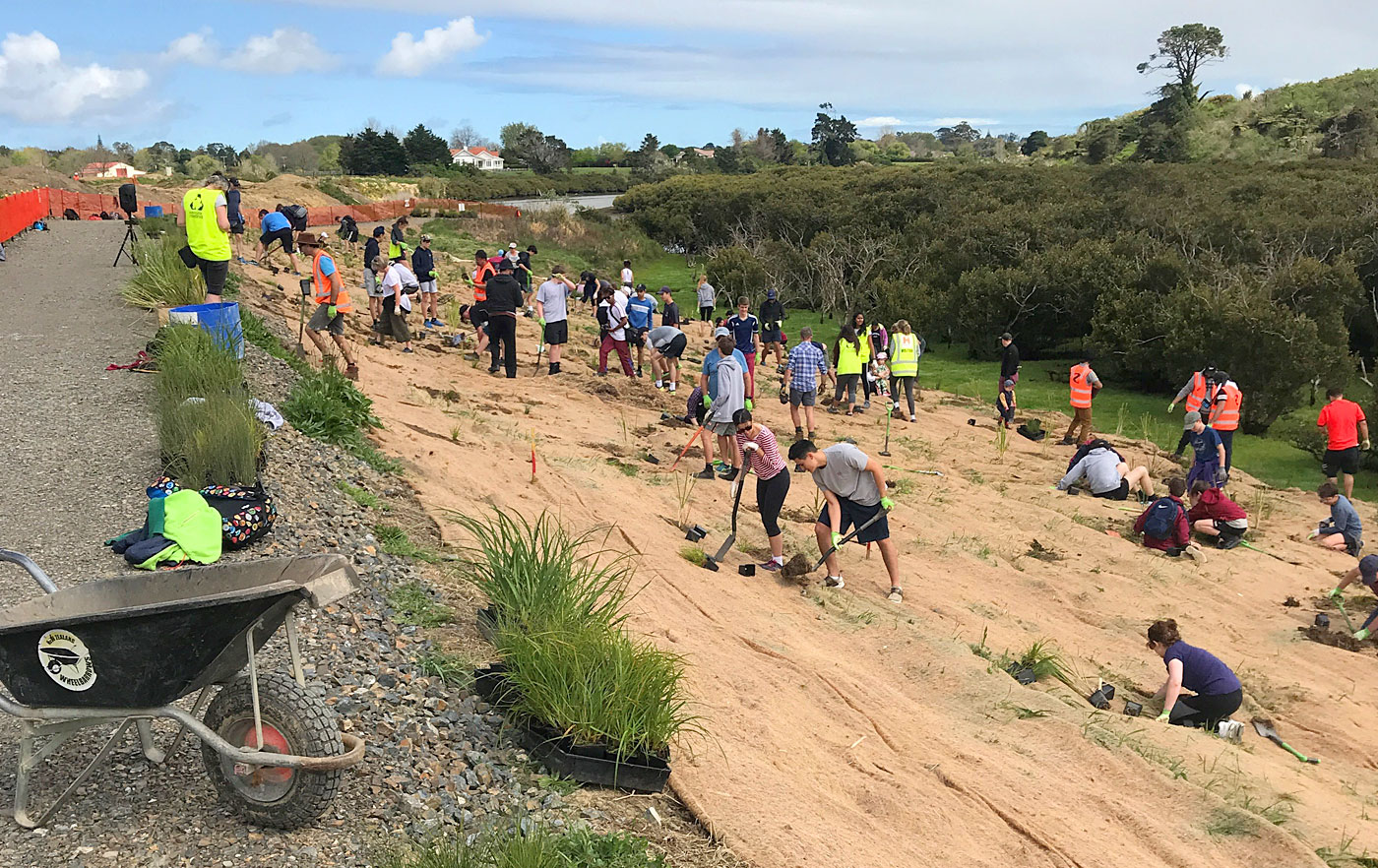 Our Environmental Team assisted Sustainable Coastlines on Saturday 29th September at the Auranga Development in Drury.
Together with a large team of volunteers, we were facilitating the installation of 2200 native plants to form part of the coastal esplanade walkway. So much enthusiasm and energy was on display from a wide range of volunteers. Thanks for all the effort, team.
Sustainable Coastlines is a registered New Zealand charity on a mission to enable people to look after the waterways and coastlines they love. Their vision is simple: they want Beautiful Beaches, Healthy Waters and Inspired People. Sustainable Coastlines regularly host tree planting events, often putting on some lunch and music.
Visit the Sustainable Coastlines Facebook page for information on upcoming events.
See here for more information about the Auranga Development in Drury.