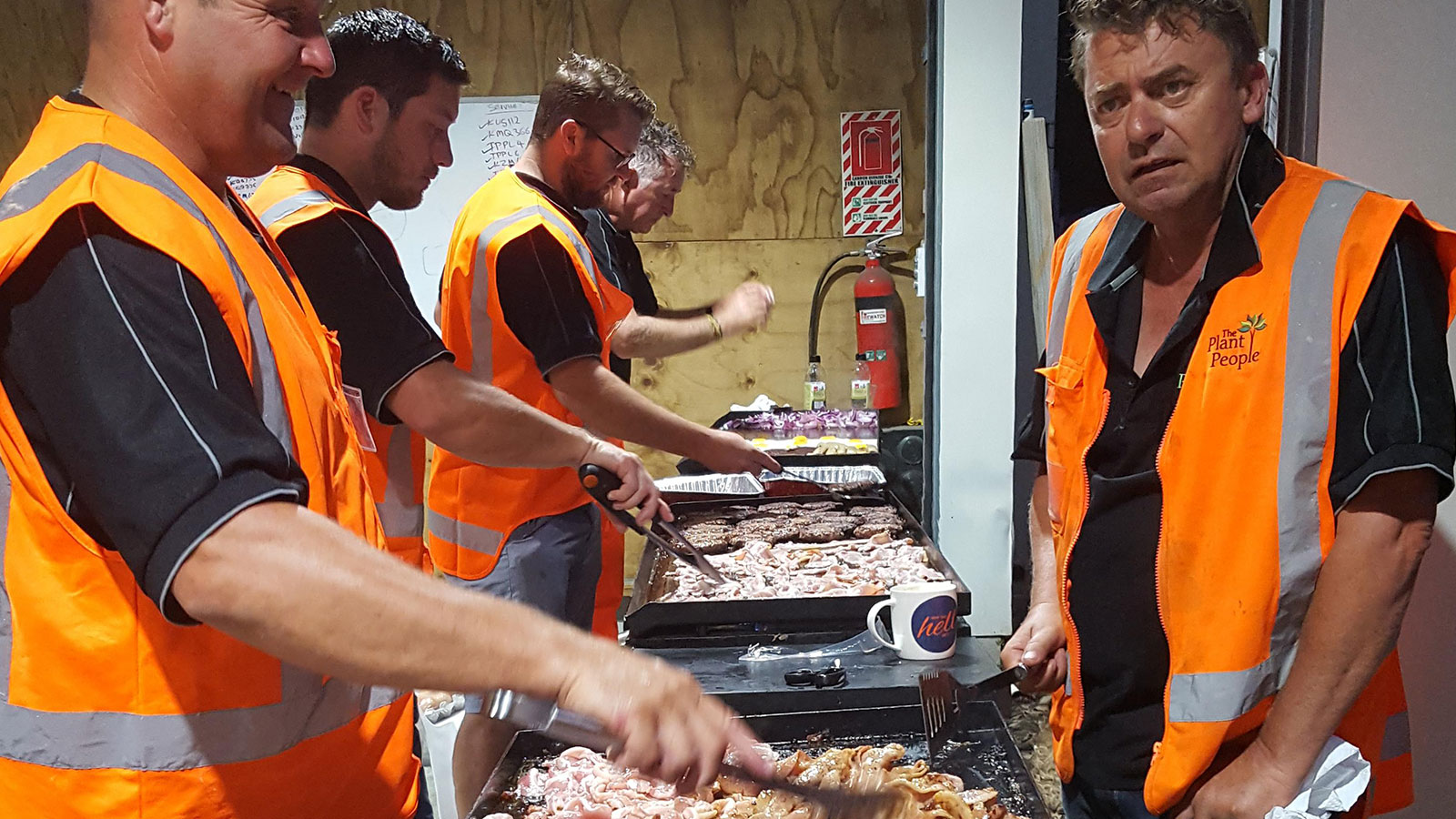 The Plant People have hosted our first-quarter H&S Breakfast for 2020.
We celebrate staff successes and put a spotlight on specific health and safety components. As you can see, it's a well-liked quarterly event!
H&S Focus:
We focussed on the "Health" part of Health and Safety. Not only do want our staff to work safely and get home safely, we also want them to be physically, emotionally and mentally healthy. Our Manager "Chefs" have cooked for our crew.
H&S Star Awards:
Jimmy Riki – 14 Stars
Gaston Marsters – 13 Stars
Callum Hughes -13 Stars
5 Year Service Awards:
Frank O'Sullivan (CHCH) 17/02/2015