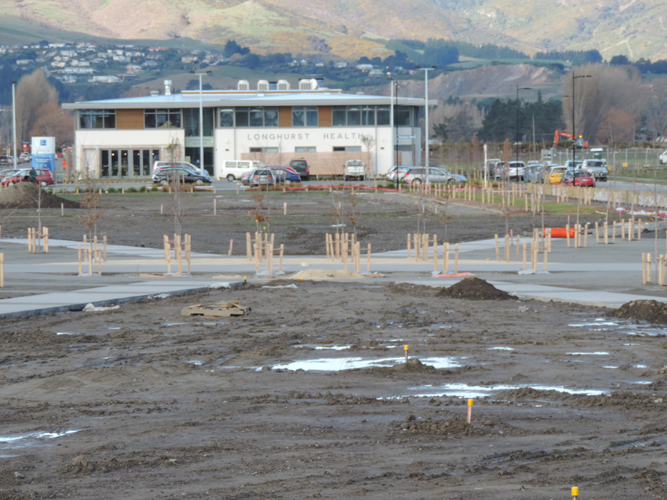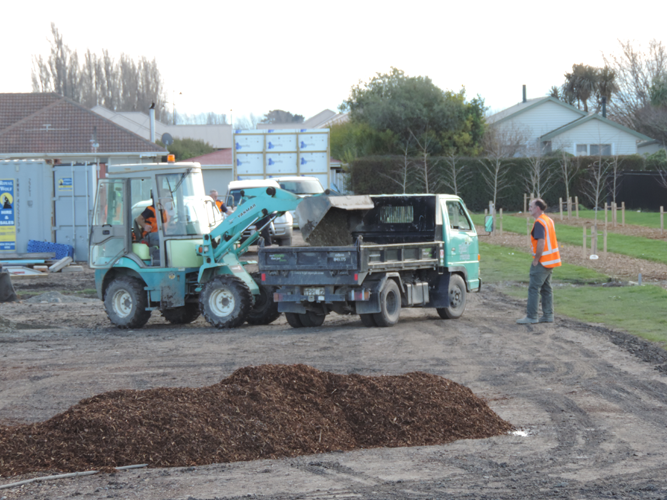 The Plant People love to work in mud because they know these are great planting conditions when the soil is moist, the worms are active and the new plants roots will be nourished as soon as they are put into the ground with a good layer of mulch.
The Plant People team have been busy planting and mulching the gardens and trees at Longhurst in the reserve with stage 5 of the development nearly complete.  The Plant People were also previously involved in the planting of the grass and ground work of the children's play area plus the paving of walkways, as well as the building of all of the wooden structures and fences.
Longhurst Reserve has grown into a real family destination and we are excited to be part of the stages as they progress.  If you look closely at the picture above you can see all of the tree stakes that indicate where the new tree planting is taking place amongst our glorious South Island mud.