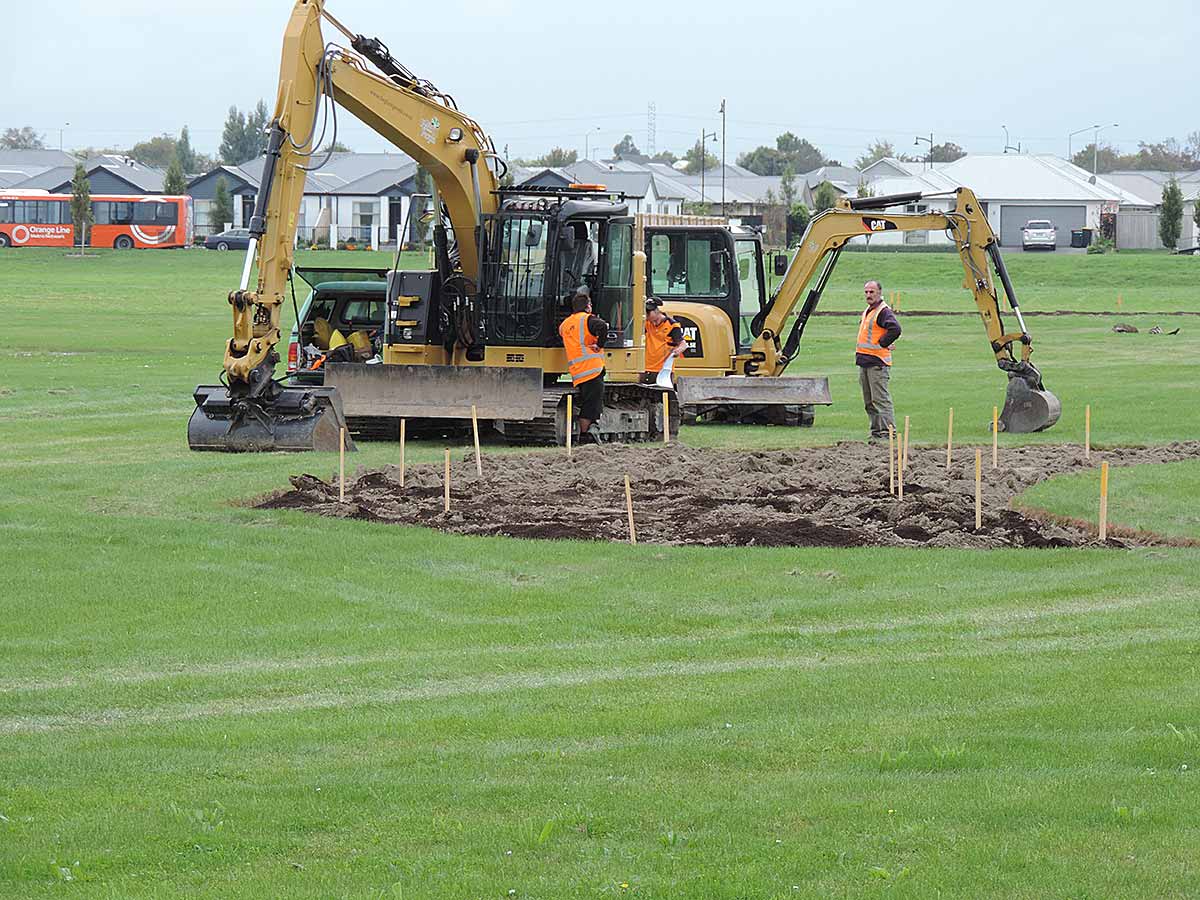 Our team working at Longhurst in Christchurch is under the pump, trying to beat the rainy season! Work began on the stormwater ponds in the subdivision around March, and we have the majority of the construction work nearing completion.
Keep working hard guys, things are looking hopeful.
The construction of Longhurst's stormwater ponds will also include board walks and extensive planting of both trees and small plants. The Plant People provide a full service and will turn what was once a largely bare landscape into something purposeful, unique and pleasing to the collective public eye.