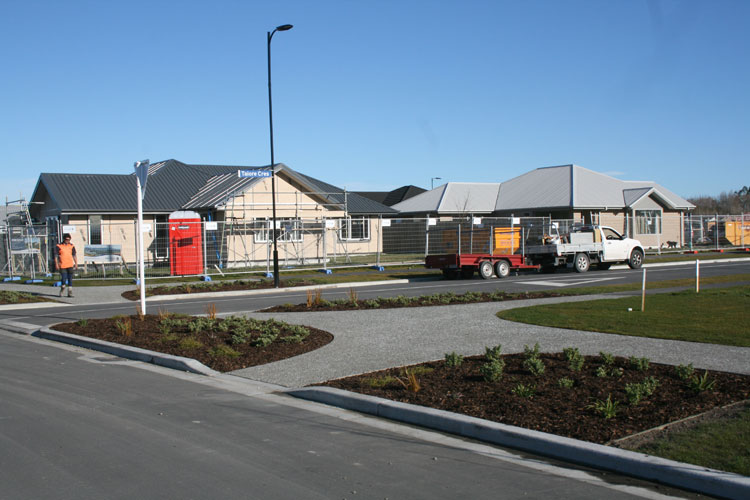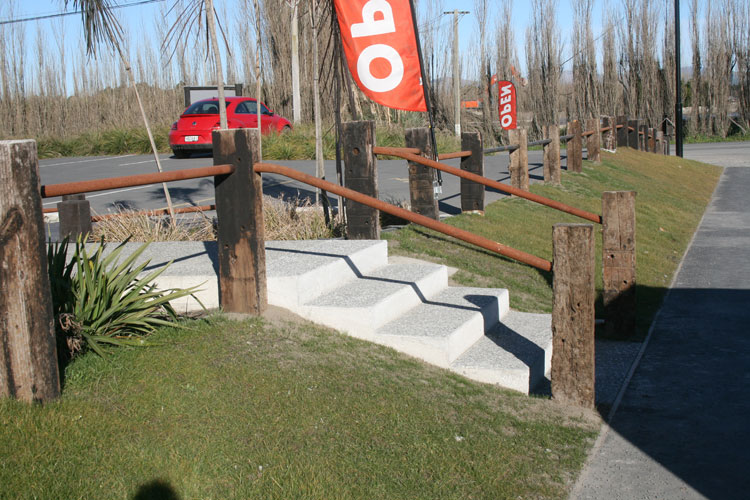 A dynamic residential subdivision in the north-east of Christchurch, Prestons' urban village is a 203-hectare residential area set aside for the build of 2,300 houses, accommodating 8,000 residents.
The conveniently located Prestons' subdivision is far from complete; a thriving retail area, primary school, supermarket and speciality shops are included in future plans.
In a recent project, The Plant People's construction crew have been working on jazzing up the street corners within the Prestons' subdivision, using an exposed aggregate to add a dynamic and striking appeal.
Our civil crew have been hard at work on the Waitikiri Golf Course, where a large row of Macracarpa trees were removed from the boundary and the ground levelled, leaving a vast open space between golf course and the new subdivision. The Plant People will be planting this area in October 2014, so watch this space for photos of the dramatic transformation once it's completed.
Other projects within the Prestons' subdivision include work around creating stormwater ponds that will eventually be planted up by The Plant People, adding a whole new dimension to the Prestons' subdivision.
Keep a look out for more news on this exciting transformation.