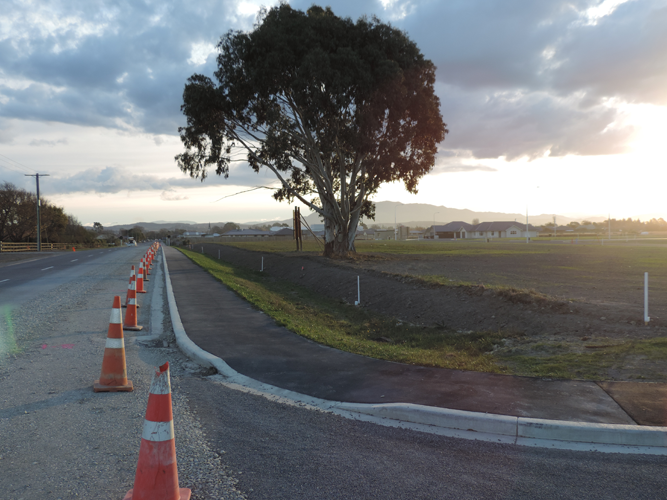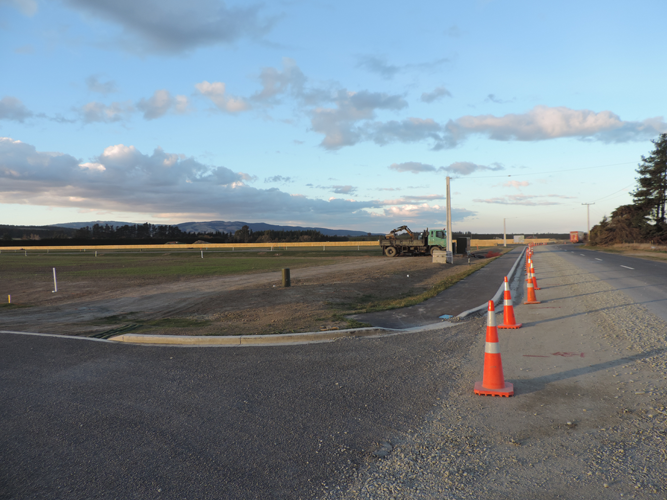 Oakfields is a premium residential development in the iconic North Canterbury town of Amberley, situated approximately 30 minutes from the outskirts of Christchurch and 40 minutes from Christchurch International Airport.  The Plant People are excited to be involved in the development as the town is taken into a new and exciting era.
The subdivision is fully serviced with the same infrastructure as you would expect in a city, yet all of the wonderful country village attributes are still intact.  The emphasis is on quality living, with all of the amenities, community support and infrastructure that you would expect from a 150 year old town plus some.  To find out more about the Oakfields development have a look at www.oakfields.co.nz
The Plant People have been busy working closely with the landscape architects at Earthworks creating the entrance way feature and soft landscaping in and around Stage 3 of the development.  These are some photos of the entrance way at the very beginning – keep an eye out for the progress over the next few weeks as The Plant People work their magic.