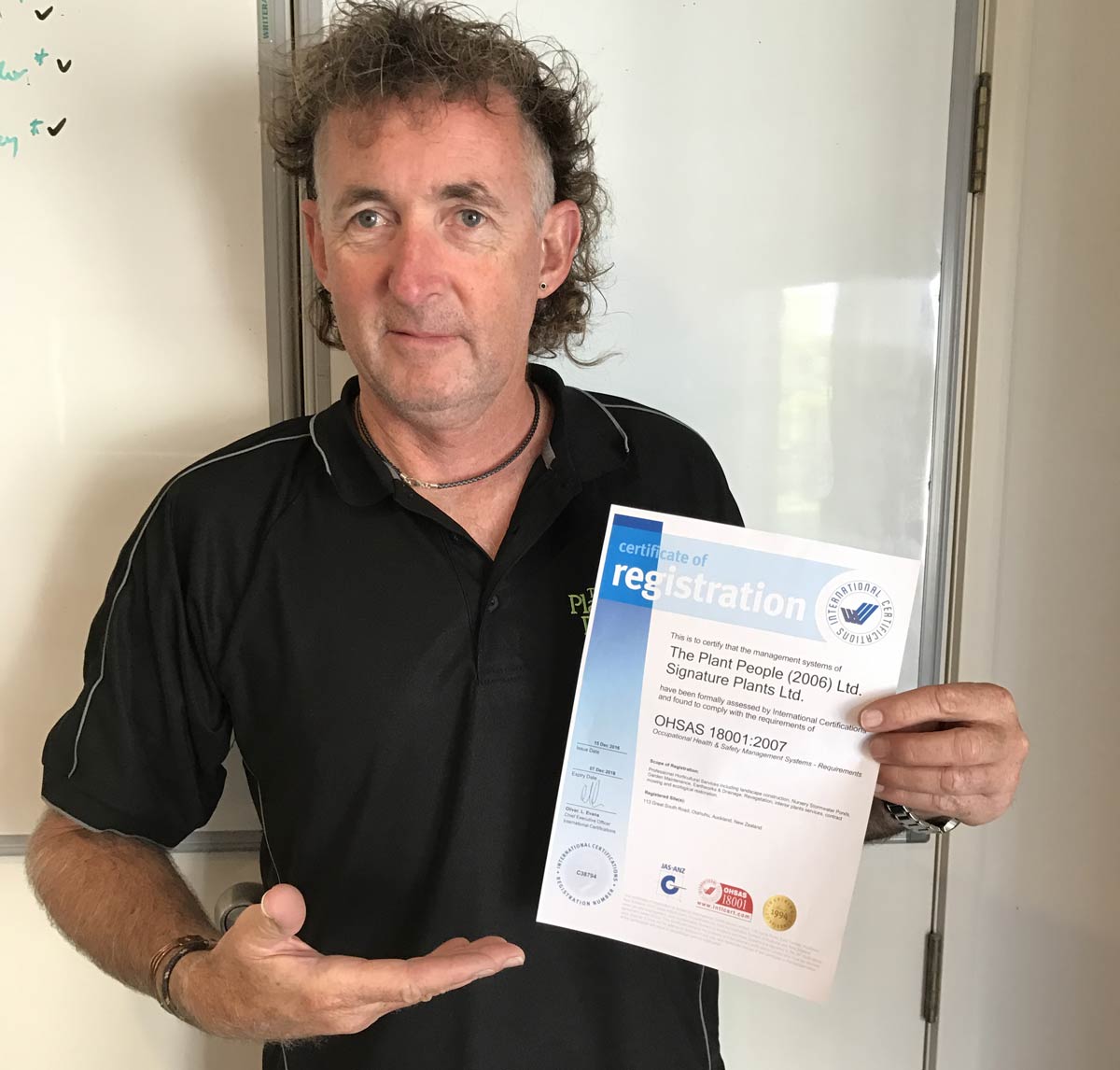 We are excited to announce that The Plant People's commitment to Health and Safety has been recognised through the attainment of ISO 18001.
The Plant People strives towards best practise in all of our work, especially with regards to health and safety. The awarding of ISO 18001 demonstrates that The Plant Peoplepromotes a safe and healthy working environment by providing a framework and processes to:
Identify and control health and safety risks.
Reduce the potential for accidents.
Improve overall performance.
Our team working behind our continuous health and safety improvement were thrilled to receive the news. Our operational administrator had this to say "It's great to find out that we were awarded the ISO. I've been working on improving the company's health and safety since joining back in May."