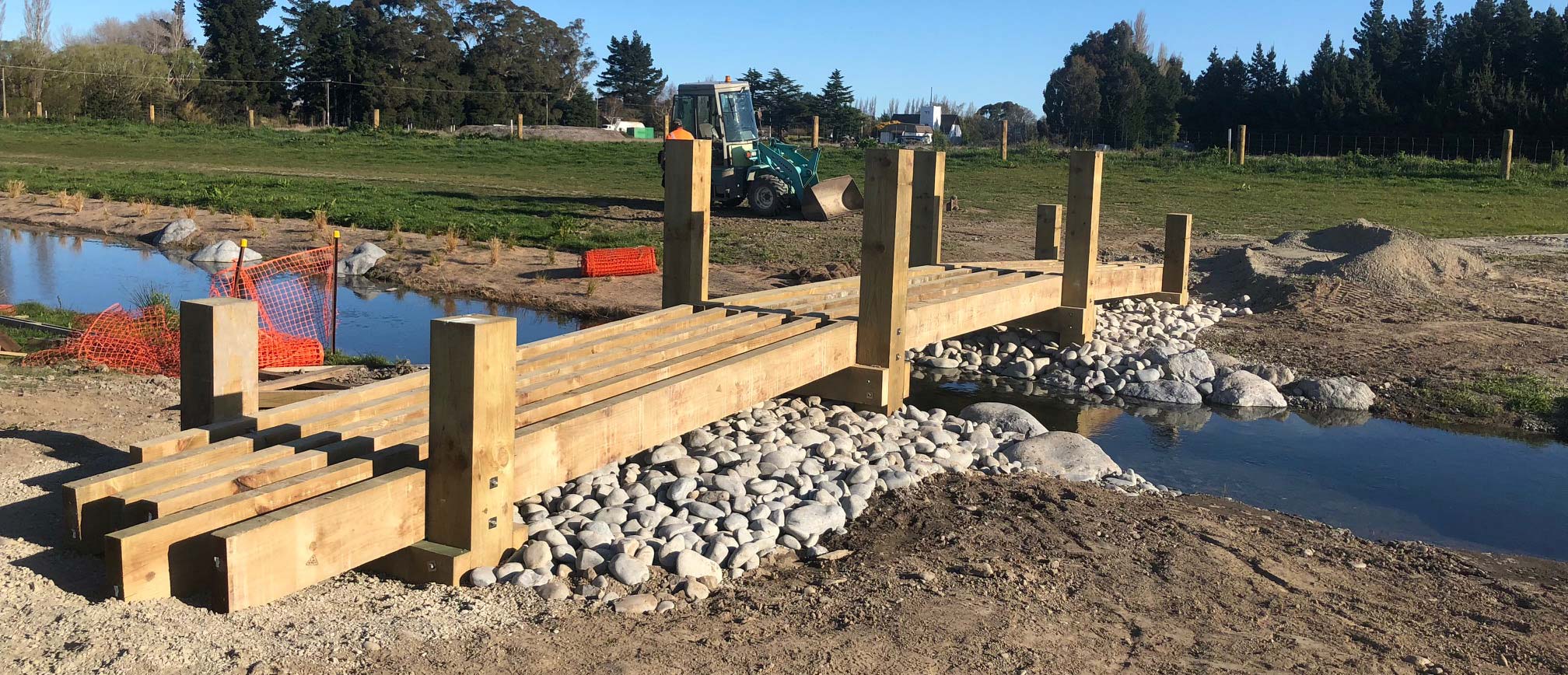 Our Christchurch division have a number of bridges under construction at Ravenswood Commercial Subdivision in North Canterbury.
About Ravenswood
Ravenswood is a new development project by Infinity Group. Situated in Waimakariri, North Canterbury, the district is one of New Zealand's fastest-growing towns. Ravenswood features a residential development as well as a commercial and light industrial business district.
The new development has taken its name from one of the first settlers in the area, The Reverend John Raven, who arrived from England in February 1853 aboard the Minerva. Despite returning to England about a decade later, Raven had a lasting impact on the area during his relatively short time on the mainland.
Residential and commercial opportunities are selling now at Ravenswood.
Bridge Construction
The Plant People's construction crew have enjoyed the challenge presented by these bridge construction projects. The bridges are being built over live streams – waterways that provide a home to a living ecosystem of plants and animals.
The challenge for our crew is in getting above ground with minimal disruption to the ecosystem, where much of the bridge piling is located in the stream bank. We are following best practice and working with local governance and Iwi to ensure all due care is taken during the construction of these series of bridges at Ravenswood.